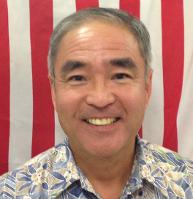 Veteran Assistance Programs
Veteran Unemployment - Veterans Retraining Assistance Program (VRAP)
Are you between the ages of 35-60 and unemployed? You can get financial help for up to 12 months!
In an effort to reduce Veteran unemployment, the VOW to Hire Heroes Act of 2011 was passed and signed into law last November. Included in this new law is the Veterans Retraining Assistance Program (VRAP) for unemployed 35 to 60 year old Veterans, began July 1, 2012 - applications are being accepted now.
VRAP offers 12 months of training assistance to 99,000 unemployed Veterans who are at least 35 years old but no older than 60. Eligible participants will receive up to 12 months of training assistance at the full-time payment rate under the Montgomery GI Bill-Active Duty program (currently $1,473 per month). DOL will offer employment assistance to every Veteran who participates or applies to the VRAP program. You can learn more about VRAP at http://benefits.va.gov/vow/education.htm
Please visit http://gibill.va.gov/benefits/other_programs/vrap_email_signup.html You will be prompted to provide your first name, last name, and email address. Once submitted you can expect to receive six to seven emails about VRAP.
If you have any technical problems with the link or the image please email us at 225D.VBACO@VA.GOV for support. Detailed information on VOW and VRAP is also available at http://www.benefits.va.gov/VOW
Help spread the word by sending this information on to the Veterans in your military community.
Introduction to the Transition Assistance Program (TAP) for Members of the National Guard and Reserves

After serving 180 or more days of continuous active duty, and prior to your release from active duty, you are required to receive transition counseling (same as Pre-Sepertation Counseling For Active Component service members) from a member of a military installation Transition Assistance Staff, Command Career Counselor (Navy), or Army Career and Alumni Program (ACAP) staff

FOR MORE INFORMATION ABOUT YOUR BENEFITS PLEAS CLICK ON THE PDF ON THE RIGHT
VA Internship Program POC

JAKE KAMIHARA
Program Support Assistant
Transition & Care Management Program
Department of Veteran Affairs
VA Pacific Islands Health Care System
459 Patterson Road 3C03 Honolulu, HI 96819
Phone: 808-433-0838 Fax: 808-433-0836
Click on file below for more information about the VA Internship Program

UPDATED Calendar of Workshops, Job Fairs, & Recruitments
February 25th

-

Kona VA Benefits Workshop / Claims Clinic

- 9am to 12pm on Saturday, February 25, 2017 at the

West Hawai'i Civic Center - Community Meeting Hale, 75-5044 Ane Keohokalole Hwy, Kailua-Kona

Open to:

Veterans, Family Members, Widows, and Community Provid
March 10th

-

U.S. State Department Jobs Recruitment Briefing - A Recruiter will be visiting Oahu for one day to discuss careers with the United States State Department.

She will discuss U.S. based careers for Veterans & Non-Veterans.

Details to follow.
March 11th

-

Maui VA Benefits Workshop / Claims Clinic

- 9am to 12pm on Saturday, March 11, 2017 at the

Maui Arts & Cultural Center, Haynes Conference Room One, Cameron Way, Kahului, Maui
Open to: Veterans, Family Members, Widows, and Community Providers
March 14th

-

Kauai Women Veterans Workshop

- 800 a.m. to 4:00 p.m. on Saturday, March 18th at the Kauai Veterans Center, 3215 Kapule Hwy, Lihue.
March 14th

-

Sunnyvale Department of Public Safety Recruitment Briefing at KBAY

-

10:00 – 12:00 on Tuesday, March 14th at the

MCBH Base Theater -

Flyer Attached
March 29, 2017

-

Career Expo 2017 Job Fair

at the Neal Blaisdell Center (NBC) - Pre-register at:

www.HawaiiCareerExpo.com
May 3rd - Schofield Job Fair - Flyer attached.
10:00 a.m. - 1:00 p.m. on Wednesday, May 3, 2017 at the Nehelani Conference Center
Meet Employers, On-site Interviews, Dress Professionally, Bring Resumes. No children please.
May 17th – Public Safety Career Fair

at Schofield Barracks
May 17, 2017

-

JobQuest Job Fair

at the Neal Blaisdell Center (NBC) -
May 2017 – Pearl Harbor Job Fair -

Details TBD
June 13th

-

Camp Smith Job Fair - Details to follow.
June 15th

-

Marine Corp Base Hawaii (KBAY) Job Fair - at the Kahuna's Enlisted Club.

Details to follow.
August 18, 2017

-

Na Koa Wounded Warrior Job Fair

at the Hale Koa Hotel - Friday, August 18, 2017
September 19, 2017

-

JobQuest Job Fair

at the Neal Blaisdell Center (NBC)
October 11-12th -

2017 DOD Transition Summit & Job Fair

at Schofield Barracks