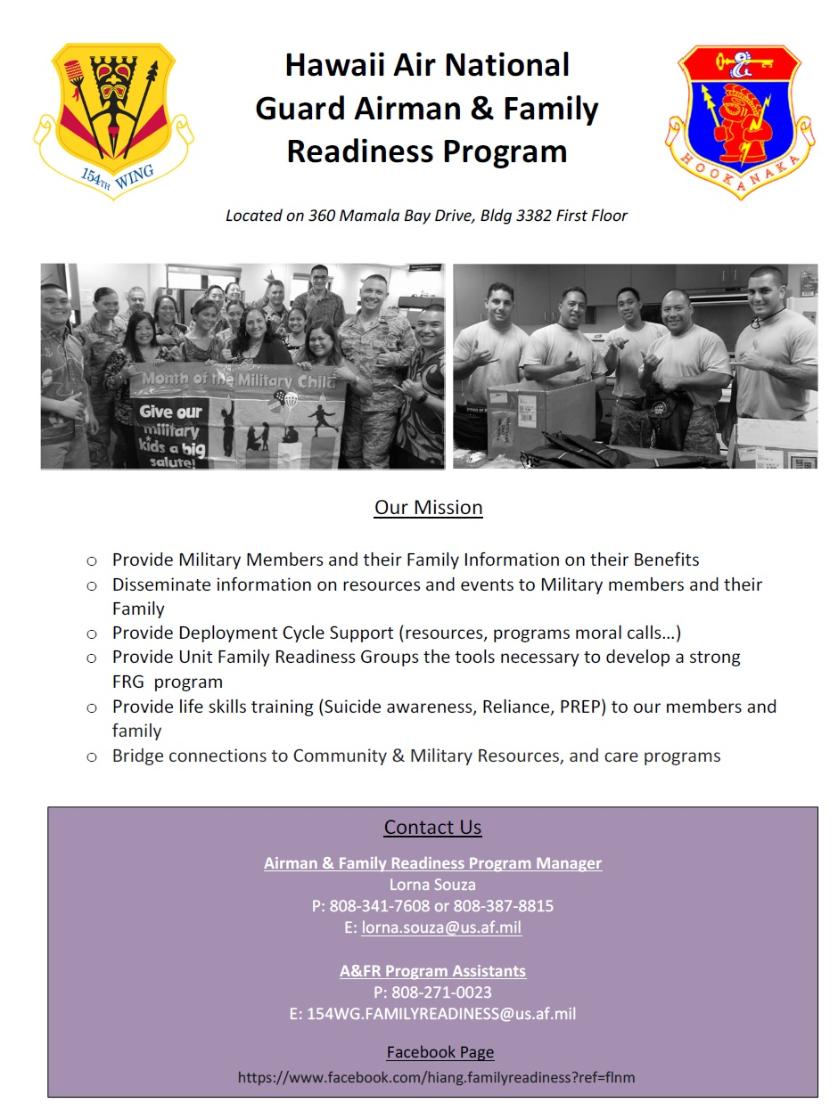 The Key Ohana Program
Hawaii Air National Guard has adopted the Air Force "Key Spouse" Program as the "Key Ohana" Program. The Key Ohana Program is an official unit/family program designed to enhance readiness and establish a sense of HIANG community. It is a commander's program that promotes partnerships with unit leadership, volunteer Key Spouses appointed by the commander, families, the Airman & Family Readiness Program and other community and helping agencies. The program is designed to address the needs of all military families.
For more information on the Key Ohana Program go to: Go to
https://www.afpc.af.mil/Airman-and-Family/Key-Spouse-Program/
Family Resources:
The official community web site of the Air Force. This site includes a wealth of information that is well worth the time to check it out. It includes information on Casualty and Loss, Education, Eldercare, Employment and Volunteer, Family Separations, Financial, Leisure Activity (such as a listing of Military Lodging Facilities), Medical and Dental, Relocation, and much, much more.