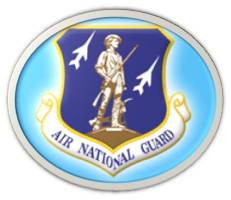 Welcome to the
Hawaii Air National Guard (HIANG) AIRMAN & FAMILY READINESS PROGRAM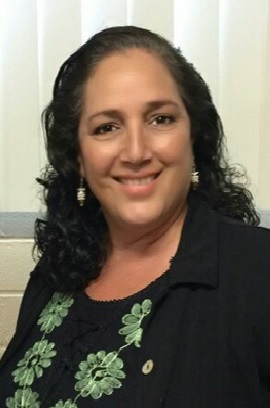 Lorna Souza

AIRMAN & FAMILY READINESS PROGRAM MANAGER

360 Mamala Drive
Hickam AFB
Honolulu, Hawaii 96853-5517
Work 808-789-0327

Work cell 808-341-7608
fax 808-448-7427

Email
lorna.souza@us.af.mil
The A&FRPM is located in Bldg 3417 in the 154 FSS office above 154 Medical Squadron
The Airman & Family Readiness program…
Provide Military Members and their Family Information on their Benefits

Disseminate information on resources and events to Military members and their Family

Provide Deployment Cycle Support (resources, programs moral calls…)

Provide Unit Family Readiness Groups the tools necessary to develop a strong FRG

program

P

rovide life skills training (Suicide awareness, Reliance, PREP) to our members and family

Bridge connections to Community & Military Resources, and care programs
FACEBOOK PAGE

https://www.facebook.com/hiang.familyreadiness?ref=flnm

The Key Ohana Program
Hawaii Air National Guard has adopted the Air Force "Key Spouse" Program as the "Key Ohana" Program. The Key Ohana Program is an official unit/family program designed to enhance readiness and establish a sense of HIANG community. It is a commander's program that promotes partnerships with unit leadership, volunteer Key Spouses appointed by the commander, families, the Airman & Family Readiness Program and other community and helping agencies. The program is designed to address the needs of all military families.
If you want to get involved with the Key Ohana Program please contact you're A&FRPM;
Lorna Souza
Work 808-789-0327 Cell 808-341-7608
Cell 808-387-8815
E-mail lorna.souza@us.af.mil
For more information on the Key Ohana Program go to: Go to https://www.usafservices.com/Home/SpouseSupport/KeySpouseProgram.aspx
Family Resources:
The
JSS portal
is the National Guard's official one-stop shop for guard members, families, and support staff to access information for NGB
Employer Support (ESGR)
,
Yellow Ribbon Reintegration Program
,
Family Programs
,
Warrior Support
,
Psychological Health Services
,
Sexual Assault Prevention & Response
, and more. Log on to find your local contacts and events.
The official community web site of the Air Force. This site includes a wealth of information that is well worth the time to check it out. It includes information on Casualty and Loss, Education, Eldercare, Employment and Volunteer, Family Separations, Financial, Leisure Activity (such as a listing of Military Lodging Facilities), Medical and Dental, Relocation, and much, much more.
More Information
Air Force Resiliency Tool Key Link

Airmen readiness is a vital component to each mission and is the Air Forces
responsibility to ensure each Airman is resilient physically, mentally,
emotionally, and spiritually fit. Monthly, the Invisible Wounds Initiative
(IWI) releases Commanders Call Talking Points (CCTPs) to provide Air Force
leaders with a variety of information, tools, and resources to better
support Airmen with invisible wounds and their family members. We encourage
you to share this information with Command Leadership for their use and
reference.
 
Please click on the PDF file below to view the checklist.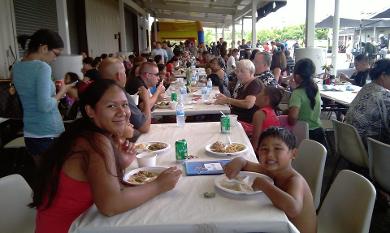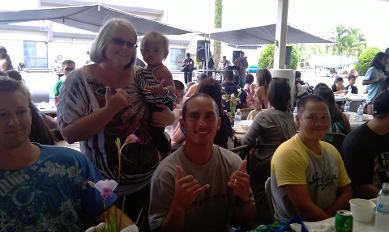 FREE Family and Airmen Resources

Transition Support
Have you just returned from deployment?
Do you have a service-related injury or healthcare issue?
Perhaps you're about to retire from service and you're looking for someone
to show you how to get back into the swing of civilian life.
The Transition Assistance Program (TAP) provides information, tools, and
training to ensure Service members and their spouses are prepared for the
next step in civilian life whether pursuing additional education, finding a
job in the public or private sector, or starting their own business.
CONTACT HIANG FAMILY READINESSS OFFICE FOR MORE INFORMATION
or Click on the files bellow to access Transition Assistance Program Flyer

What can the Relocation Assistance Program Do for You?

If PCS, or permanent change of station, is in your future, you're sure to
have questions about moving.
Fortunately, the Relocation Assistance Program has answers.
As part of the Military and Family Support Center, the Relocation Assistance Program is geared up with moving resources to make your next move your best move.
These are just some of the relocation support services available to you and
your family as you head off on your next PCS adventure.
Click on the files to the right to assist with you transition.

Directors of Psychological Health (DPH)
154 WG HIANG
360 Mamala Bay Dr., Bldg. 3382
(Barbra) Kanani Krafft, LCSW
808-448-8145
Email: barbra.krafft@us.af.mil
Ralph F. Glaser, MDiv, LCSW

808-789-0461

808-800-1327
(DPH Cell for non emergency only)
For emergencies please call 911

HIANG SARC

Mr. G. Adrian Remington, CIV

SARC Cell:808-383-7550
Air Force Wounded Warrior Program

Cisco L. Johnson

Recover Care Coordinator
800 Scott Circle

BLDG 1113, RM #5
Hickam AFB, HI 96853
Comm: 808-448-0126
DSN: 315-0126